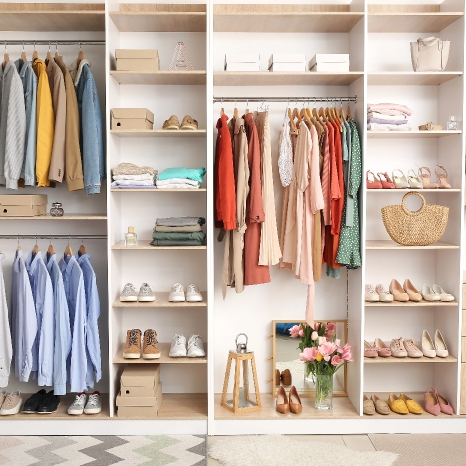 Organizers & Storage
The home organizers and storage industry has exploded in recent years, primarily as a result of the transition to working from home and hybrid working setups. The need for a more cohesive, better organized home environment is stronger now than ever before, which has only increased the need for products that support this lifestyle. Businesses looking to remain competitive in the organizers and storage industry would do well to consider sourcing these items from Asia.
China is the go-to location for sourcing and manufacturing organizers and storage products. The country has extensive access to some of the highest quality plastics, bamboo and wood, and other materials that are typically used to make these products. With that said, navigating the world of Chinese sourcing takes a certain set of skills that only the most experienced companies possess. East West Basics is the team for the job.
About Organizers & Storage Product Sourcing in Asia
An interesting aspect of the organizers & storage industry is how it is so closely ingrained with various other industries. From home decor and furniture to seasonal and holiday decorations, organizers and storage products serve a widespread purpose. Sourcing the right materials for any given organizer or storage setup is where the major differentiators come into play. Some companies may be more utilitarian than others and may be prone to focusing on functionality over form. Others may prioritize the aesthetics of a storage unit, leading them to opt for different materials and construction. Whatever your preference, East West Basics knows where to go.
Why Choose East West Basics' Sourcing & Product Development Experts for Organizers & Storage Products?
Over 24 years in the industry has taught us a thing or two about sourcing and manufacturing in China and beyond. East West Basics is a cross-continental solutions provider. Our mission is to maximize profits and minimize downtime for our clients, regardless of the industry in which we are operating. One wrong turn can lead to months of wasted time, money, and effort. With our large network of reputable suppliers and vetted factories, we can help our clients avoid the many pitfalls manufacturing novices often fall into.
In addition to being a liaison, we're also an active partner. We have a board of directors based in the US and boots on the ground in China and Vietnam. Trust our team to handle it all, including quality control, inspections, remedying shipping issues, logistics, and so much more.
For any questions about sourcing organizers and storage products in Asia, we encourage you to contact us today.